Tools
Markers
We use and love Neuland markers. They are the best We've known so far. We have been using them since 2015 and we will keep doing it. Our reasons are simple:
Great variaty of shapes and colors.
Refillable + spare parts that can be bought separately.
Waterbased (they don't smell, they're eco-friendly and don't go through the paper).
They can be bought from Neuland.com. Delivery is available in all Europe.
Paper
The paper you use can serve you or it can stand in your way. Best is to have it as a support for your work, to make it easier for you to write and draw. And despite that chequered paper has visible lines, no one's ever gonna notice them!
It's the reason why we always recommend the flipcharts that have papers with 2 faces: one with math guidelines (chequered) and one white. This way you can have a bit of both worlds and be flexible in your projects. We use the Optima flipchart paper and the Neuland flipchart paper. Both work great!
Books
There's never too much knowledge when in comes to the numerous ways you can use visualising. And as a growing practice, there's always a new book to try! But let's make it simple. Let's start form somewhere.
Here's a short list with the best titles you can start with and make sure you get the basics:
Content
Symbols
Developing your own library of symbols is the best way to begin your visual practice. Best is to start with the Bikablo manuals for the best offline library of easy to draw symbols. Or, if you go online, you can google any concept you wanna get suggestions for by adding "drawing" to your search (i.e. "bulb drawing"). Also, check this online library of +50 million drawings. Amazing, isn't it? And you can also play and contribute yourself.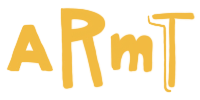 Handlettering
Handlettering is a crucial part of your work on the flipchart. Tools play a big role, but technique is also important. Good news is… practice makes perfect! Download Neuland free handlettering templates and exercise. And if you're done with that, you can always try for free Ian Barnard's 16 types of letters challenge. Plus: draw inspiration from other practitioner out there. You'll find out that there are literally endless possibilities.
Communities
Turning visual practices into habit can come as a real challenge. They say that you can turn anything into a habit if you practice it for 21 days In a row. But who has that? Yet, being part of a well-developed community that is always passionate, informed and available to give a piece of hand for your unanswered questions might help! Join the Graphic Facilitation group on Facebook and be part of the on-going conversation.
ARTICLES (updating…)
VIDEOS (updating…)
How to take notes with the iPad Pro